Residential Project Portfolio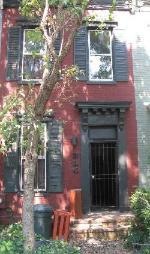 Arlington, VA
Basement bedroom, bathroom and closet renovation

Capital Hill, DC
Whole house renovation to improve the saleability of the property.

Arlington, VA
Project to remove rodents from the attic. Included re-insulation, new soffit, new fascia board and new gutters. Applied for $1500 Energy Tax Credit

Arlington, VA
Property Manager for a SF rental property.


Commercial Project Portfolio

Triple Canopy, Reston, VA
Reconfiguration in response to an increase in staff
8,000 expansion

Triple Canopy, Reston, VA
38,000 sf new construction including additional structural support, 2 high density file rooms and SCIF

Technical Resources International, Inc, Bethesda, MD
35,138 sf multi-phase in-place renovation including additional structural support and high density file system

PNC Financial Service Group, Vienna, VA
7,468 sf financial services office

Dynamac Corporation, Rockville, MD
6,578 science and technology office

Keller Williams Realty, Reston, VA
5,596 sf real estate and training office

Wood Partners East Development Company, Vienna, VA
7,468 sf in place renovation and expansion

Federal Drug Administration (FDA), Falls Church, VA
5,005 sf testing laboratory renovation

Quince Tree Executive Center, Gaithersburg, MD
Office condominium conversion, 70,000 sf
ADA Restroom renovation - 2 floors
Lobby renovations
Spec suite and corridor renovation - 12,095 sf
AINS, 9,195 sf IT firm renovation

Parkway Crossing Office Condominiums, Herndon, VA
2-story base building construction, 37,350 sf
Marshall Insurance Office, 1,517 sf
Law Offices of Jeffrey Fairfield, 1,241 sf
TDF, LLC, 1,406 sf
National Home Health Care, 2,616 sf
PowerTech 1,920 sf